Our Story
Inspec Homes was established in 2016 and founded on the principles that the current system for selling and operating home inspection franchises was out of date. The founders of Inspec Homes know first hand that others home inspection franchises are disorganized, have high upfront costs and royalty fee's and take too much from the home inspector and give too little. Inspec Homes does things differently, our franchise model utilizes modern technology to run a lean and efficient operation so we can offer more tools, better training and ongoing support for less. From start to finish we utilize out web application to sell, onboard, track training, process payments, send, store, and organize inspection reports, contracts, and client information. We save you time and money by keeping everything organized in one easy to use online platform. Our team of home inspectors have decades of experience performing home inspections and training home inspectors and are passionate about ensuring the success of everyone who joins the team.

Owners of Inspec Homes Home Inspectors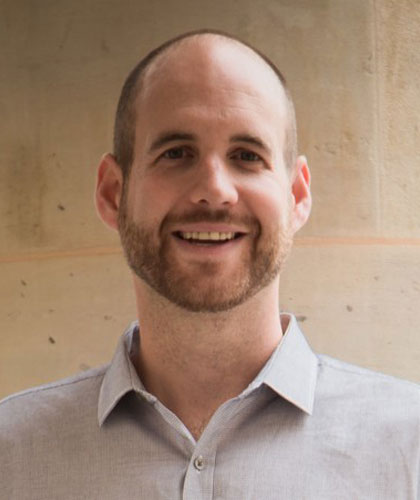 Marc Paterson
Marc Paterson, Co-founder and developer of Inspec Homes web application started Inspect Homes with Master certified Home Inspectors Rob Raniari and Pedro Giorgana. Marc has an engineering degree from the university of guelph with a minor in business administration, and worked in quality control for over 15 years before becoming a home inspector. Since starting Inspec Homes he has shifted his focus to creating, growing and managing the home inspection franchise system. Marc is personally involved in onboarding and training of every home inspector who joins the team and has a passion for business development and growth.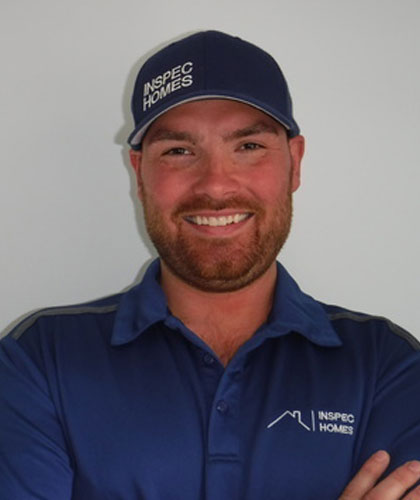 Rob Ranieri
Robert Ranieri is a Co-founder of Inspec Homes and Master Certified Home Inspector. He has been a home inspector since 2009 and previously worked in the construction industry for over 10 years. Rob is a natural leader and sales person with a passion for providing quality service and customer satisfaction. Rob is also a natural people person and loves to work with new home inspectors and watch them grow to their full potential. Rob is one of the main home Inspection trainers and everyone who joins the team will work along Rob performing home inspections.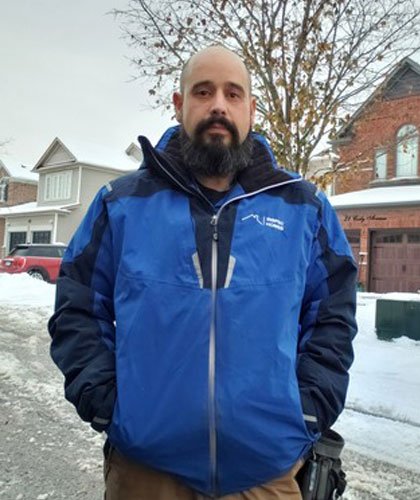 Pedro Giorgana
Pedro Giorgana is a co-founder of Inspec Homes and a master certified home inspector. He has a passion for knowledge, education, and training and has worked as home inspector and home inspector trainer for over 10 years. Pedro is a natural leader and connector, and truly makes Inspec Homes feel like a team. Pedro is the other main home inspection trainer and his commitment and passion for quality is what drives every Inspec Homes home inspector to do their best. Pedro works alongside everyone home inspectors and molds them into highly trained and knowledgeable home inspectors.
Testimonials from some of Our Inspec Homes Franchisees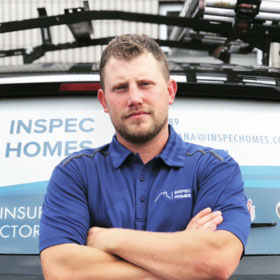 "When I wanted to make a career change and become Home inspector, I knew that finding the right people to work with would be the key. The training and support I have received have been invaluable, and I can't even imagine not having the online platform for managing my home inspections. These guys have kept me motivated and helped me grow my home inspection franchise faster than I thought would be possible. If you are thinking of becoming a home inspector Inspec homes should be you top choice."
Jamie Lusted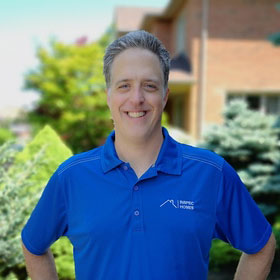 "I joined Inspec Homes because as an entrepreneur I know the importance of having a proven system. From start to finished the level of service and training was incredible. These guys are total professionals at their job and the always when out there way to help me. The level of support I continue to get is just excellent and I definitely recommend an Inspec Homes home inspection franchise to anyone thinking about buying a franchise or becoming a home inspector."
Ron Wiseman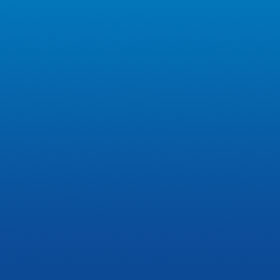 "At the time of writing this I am working through my home inspector courses online and I have started my training with Inspec Homes simultaneously. To be able to go out on real home inspections while taking my courses has been invaluable. It really helps put things into perspective and greatly improves my practical knowledge. I can't say enough good things about the Inspec Homes teams and I'm excited to move to get out there and start inspecting homes on my own. I have researched every home inspection franchisor before joining inspec and I have to say no one else comes close to matching their value and service, I highly recommend them!"
Corey Hewitt
Customer Reviews from Our Home Inspection Clients