Thinking about a Franchise?
A home inspection franchise has many advantages over other franchise opportunities
Contact us
Is a Home Inspection Franchise Right for Me?
Do you want to be your own boss?
Are you self motivated and looking for a career change?
Do you enjoy having flexible working hours?
Can you work well independently and in a team environment?
Are you good with sales and customer service?
Do you enjoy learning and taking on new challenges?
Do you want to run your own business without the hassle of managing people?
Do you have an interest or background in construction or related industries?
Have you always wanted to start your own business?
Do you want to take advantage of the hot real estate market?
Why Choose a Franchise with Inspec Homes?
Be trained by Certified Master Home Inspectors
On going support from our Home Inspection Team
Proven marketing and network building system to help you grow your business fast
Our web application provides seamless C2B experience
Successful franchisees will make over 100K per year
We offer a turnkey business solution
We are a low cost franchise with low royalty fees
Excellent testimonials and reviews from our customers and franchisees
Advanced SEO and SEM
Franchisees have a high success rate
Inspec Homes is not your typical home inspection franchise business
We do things differently when it comes to our home inspection franchise. We believe in utilizing technology to give you all the online tools you need so that you can spend your time doing home inspections and not paper work. We have an online booking platform that makes managing your home inspection easy from start to finish. We also give you an online payment platform so you do not have to chase your clients for payment. Clients do not get their inspection report until payment has been made and the money automatically shows up in your bank account.
The landscape of the home inspection industry is changing. We focus on being ranked high on internet serach engines for people searching for home inspections. This way we can drive business to our franchisees without having to spend money on online advertising. Our proven SEO system has gotten us in the top search results for keywords like home inspection and home inspectors in every local area we target. Today more people are finding their home inspectors online and this market segment is only growing. Read More →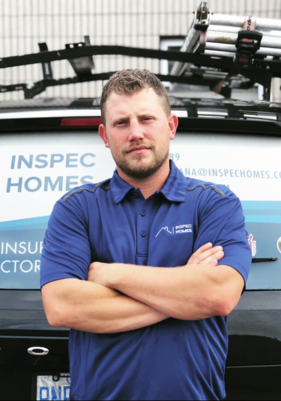 With an Inspec Homes Franchise, you get...
Inspec Homes Home Inspection Franchise Locations
Barrie
Beaverton
Brampton
Burlington
Caledon
Cambridge
Collingwood
Guelph
Hamilton
Kitchener/Waterloo
Markham
Milton
Mississauga
Orillia
Ottawa
Richmond Hill
Stouffville
Toronto
Uxbridge
Vaughan
A little more about us...
Inspec Homes Home Inspection Franchise Territories
Our franchisees home inspection territories consist on 150, 000 people. This is twice the size of other home inspection franchisor's territories. We truly believe in giving our home inspectors everything they need to be successful. With larger territories right from the start you won't find your growth stunted by a smaller geographical area. All to often when a home inspector starts a home inspection franchise they don't understand how much population is needed to maximize the number of inspection possible. These home inspectors find themselves needing to buy another home inspection franchise territory just a few years after they start. This can cost them tens of thousands of dollars and they could also find they are limited by where they can work. With Inspec Homes this will never happen because we have done are homework to ensure you always have at least 150,000 people living in your territory, allowing you to the opportunity to never feel stunned by your territory.
Marketing is the key to the success of you Home Inspection Franchise
As with any successful business in this day and age, we work hard to ensure our marketing is top in the industry. Our website has been designed from top to bottom to be SEO and SEM optimized to ensure that you will rank high in an organic search, and to ensure that if you choose to advertise online that your ads will have a high quality score making them less expensive and more effective. We have online and offline marketing experts and will teach you everything you need to know as part of your training. Read more here.
Training with our Master Certified Home Inspectors
Inspec Homes has created a comprehensive training program to help ensure you will be a successful home inspector and business owner. Our training program consists of home inspector training which includes shadowing our master certified inspectors on multiple home inspections until you are ready to go out on your own. Home inspection report writing software training, our custom designed home inspection web application training, SEO and SEM training, online marketing training, network marketing training which included going to real estate offices with home inspectors. We have created a regimented system that gets implemented in a very structured way through our web application and in person training to ensure that every Inspec Homes franchisee gets the tools they need to be successful.
We are proud to offer ongoing support
All too often when you buy into a franchise you are rushed through a training program and then left to your own devices, this can feel stressful and overwhelming. Learning takes time and in the home inspection industry there is a lot of details to know. When you purchase a franchise with Inspec Homes you will have the support of our entire home inspection team. It is important to us to have the best team around and we provide a supportive enviroment to keep you motivated, especially in the early stages of growing your business. Whether you have a question about a home inspection or about some other aspect of the business we are always here to help.
Inspec Homes has an Industry Leading Web Application for Home Inspectors
Traditionally missing in the Home Inspection industry, is easy to use web application. Our vision was to correct this issue and our web application makes the home inspection process better for the clients, real estate agents, and home inspectors. It offers online home inspection booking, recording, scheduling, directions, payment processing, receipts, email reminders, electronic reports, online contract signing, record keeping, and more. It also helps home inspectors run their business more efficiently by helping you stay organized. By keeping all your home inspection information in one place we are able to provide custom analytics about payment types, number of inspections performed, average inspection cost, income generated per month and year, email marketing lists, and custom accounting report for your end of year taxes. All this is included as part of your royalty fees, there are no hidden costs or upcharges. To read more about our web application click here.
How much does it cost to buy a Home Inspection Franchise with Inspec Homes?
The starting cost for an Inspec Homes home inspection franchise is only $14,999 plus HST. If you do your research you notice that this is significantly less than any other home inspection franchise cost, and also significantly less then almost any type of franchise period. We can offer franchises at a lower cost, provide better training and more online tools because we are a technology based business. Our efficient operation has lower overhead costs which means lower costs for franchisees. Read more about are franchise costs and royalty fees here.