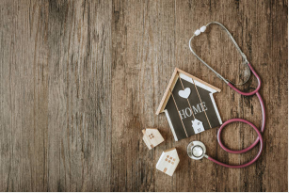 Booking A Home Inspector - What You Need To Know About Your Home Inspection
What is a home inspection?
A home inspection is visual inspection all the major components of your home. During a home inspection, the home inspector will inspect all the major components of the interior and exterior of the home. This includes the foundation, roof, building envelope, electrical, HVAC, plumbing, and attic. They will also check that major appliances are in working order, look for evidence of water infiltration, check for mold, and report on items that may contain asbestos. The home inspector will then capture all this information in a report with pictures and words to outline all the findings. The home inspector will also include a summary in the report that outlines all the major findings from the inspection.
Why get a home inspection?
Buying a home is a complex process with lots of moving parts. You need a realtor, mortgage broker, lawyer, appraiser, and a mover. With so much going on who is taking the time to actually look at the condition of the home?This is why you should get a home inspector, it is your only chance to take dedicated time to look at the components of the home. A home inspector will provide valuable information about the condition of the home prior to the purchase and this information can go a long way to making an informed decision.
How to prepare for your home inspection
As a buyer, the first step to preparing for a home inspection starts with making sure your realtor add it in as a condition of the purchase, this will ensure that you have the right to schedule a time for a home inspector to perform an inspection.
Next it is important to remember that home inspectors are not allowed to move personal items that are at the home. Items that block access to attics, crawl spaces, or electrical panels, for example, should be removed prior to the inspection. Be sure to have your realtor contact the sellers through their realtor to ensure this is done prior to the inspection
What does a home Inspector Inspect?
roof
attic spaces
chimneys
exterior cladding
windows and doors
exterior drainage
decks
foundation
insulation and air barriers
plumbing system
electrical system
heating and cooling systems
basements and crawlspaces
bathrooms
kitchens
flooring